Billions of searches are carried out online through Search Engines such as Google & Bing every day and being apart of those search results with your business and knowledge requires a website. But why else does your business need a website? A Website can help your business display important information such as your opening times, your contact information, the services or products that you provide and much more and it's this information that attracts visitors and converts those visitors into customers!
Within this blog post, you can find out more about how a Website can benefit your business through each area along with more about how a Website can increase your sales and income.
Displaying Important Information
Of course the main task of a website is to show written copy to your website visitors. Part of every website's written copy is important information such as your contact information, your location, the products or services that you provide and more. While you can show this on platforms such as Facebook and through Advertisements, a website can show the extra information and go into the detail that most visitors and customers want to see.
Alongside that, you can allow people to contact your business with ease and the easier it is to contact, the easier it is for your website visitors meaning more visitor to customer conversions.
More often than not, when people are searching for something on Google such as a business or a product, they want to purchase. However if you have a website with fantastic ranking positions but no contact information or location of which people can come to purchase your products or services, how will they purchase?
Other important information could include a range of other on-page aspects such as direct contact forms as these allow people to get in contact with your business by just entering some basic information.
A Place To Direct Clicks & Visitors
Alongside displaying important information, a website provides a platform for your business to direct your clicks and visitors to. This means that when you are building and advertising about your business on other platforms such as Social Media or even through Physical Advertising, it allows your visitors and potential customers to click through and find out more about your business.
This is great for driving visitors and then converting them to customers as your website is your business platform. This means that they won't see any recommendations for other businesses or be distracted by something somebody else has done. Your website acts as your landing pad or your information board, all about your business.
You can also factor your website into your other strategies and a lot of people are more likely to click through to a website for a business and become a customer as opposed to buying from a business that just has a Facebook Page or just has an Instagram Profile. This is because a website creates trustworthiness and provides the right information and content to create business authority.
Offer Your Products Or Services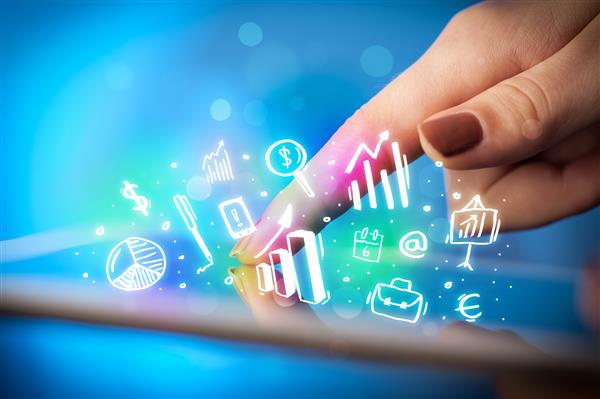 While you can offer your Products or Services through other platforms such as Social Media or Advertising, displaying them on a website can help you to secure more customers and sales. You can drive visitors to your website from all platforms as mentioned above and displaying an easy way to purchase Products or Services directly on your website will help you to convert those clicks into customers.
You can make the process of purchasing easy through ECommerce platforms such as Shopify or even WooCommerce which embeds directly into your WordPress site and works flawlessly with most themes and WordPress site builds. They both work for Services too, whether your business offers a one-off service cost or even monthly reassuring cost, and the entire process is automated and handled on your behalf.
This means that once you have drove the clicks to your website through either SEO or Google My Business, the process of selling the product or service and the handling of the sale is handled through your website.
Alongside the selling of the product, you can offer your Products or Services through your SEO Strategy by ranking pages and content through your website and this can allow your business and website to generate thousands of visitors a month!
Thank you for reading!
Thank you for reading one of my blog posts! I have created a range of other content as linked below for you to read and enjoy around similar, related topics! Take a look below!
Other Blog Posts:
– Creating A Website For Your FiveM Server
– Updating Your WordPress Website
– Why Should You Choose WordPress?
– Welcome To My Website